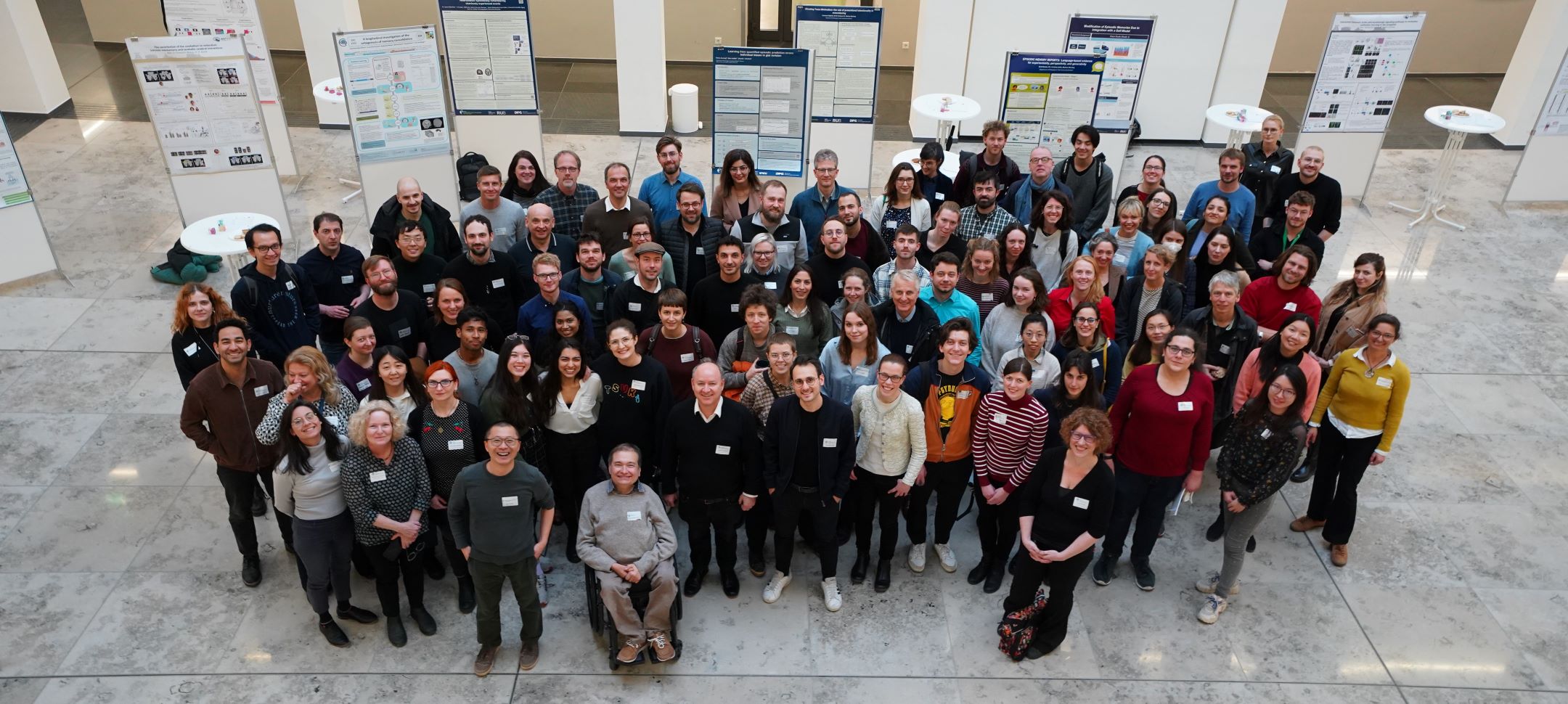 Speed-dating, lab visits, posters, a guest lecture, and discussions!
March 20-21, 2023 | Virchowweg 6 Charité, Campus Mitte (CCM) Charitéplatz 1, 10117 Berlin
Our third annual Berlin-Bochum Memory Alliance symposium will take place in person, in Berlin. Over 100 members and associates will come together and share research highlights at posters and during lab visits, as well as, speed date. Talks will be given by consortia Speakers as well as an invited speaker.
Main Symposium Programme > poster
PhD Memory Symposium Programme > here
---
Scientific Organization and Coordination* (Project Lists >>)
SFB 1315 Speaker Matthew Larkum*
Mechanisms and Disturbances in Memory Consolidation: From Synapses to Systems
Main Symposium Coordinator Mary Louise Grossman and Team Assistant Serenella Brinati. *SFB1315, Symposium host 2023
PhD symposium Coordination Lisa Velenosi

FOR 2812 Speaker Sen Cheng
Constructing Scenarios of the Past: A New Framework in Episodic Memory
Coordinator Vinita Samarasinghe
SFB 1280 Speaker Onur Güntürkün
Extinction learning
Coordinator Sandra Linn
RDN RUB Denise Manahan-Vaughan (Form.Speaker SFB 874)
Integration and Representation of Sensory Processes
Coordinator Sabine Dannenberg
Questions? Please contact Symposium Coordinators above, or this year's hosting
SFB1315 Coordinator Mary Louise Grossman, or team assistant Serenella Brinati
Virchowweg 6 Charité,  CharitéCrossOver – Location – MAP