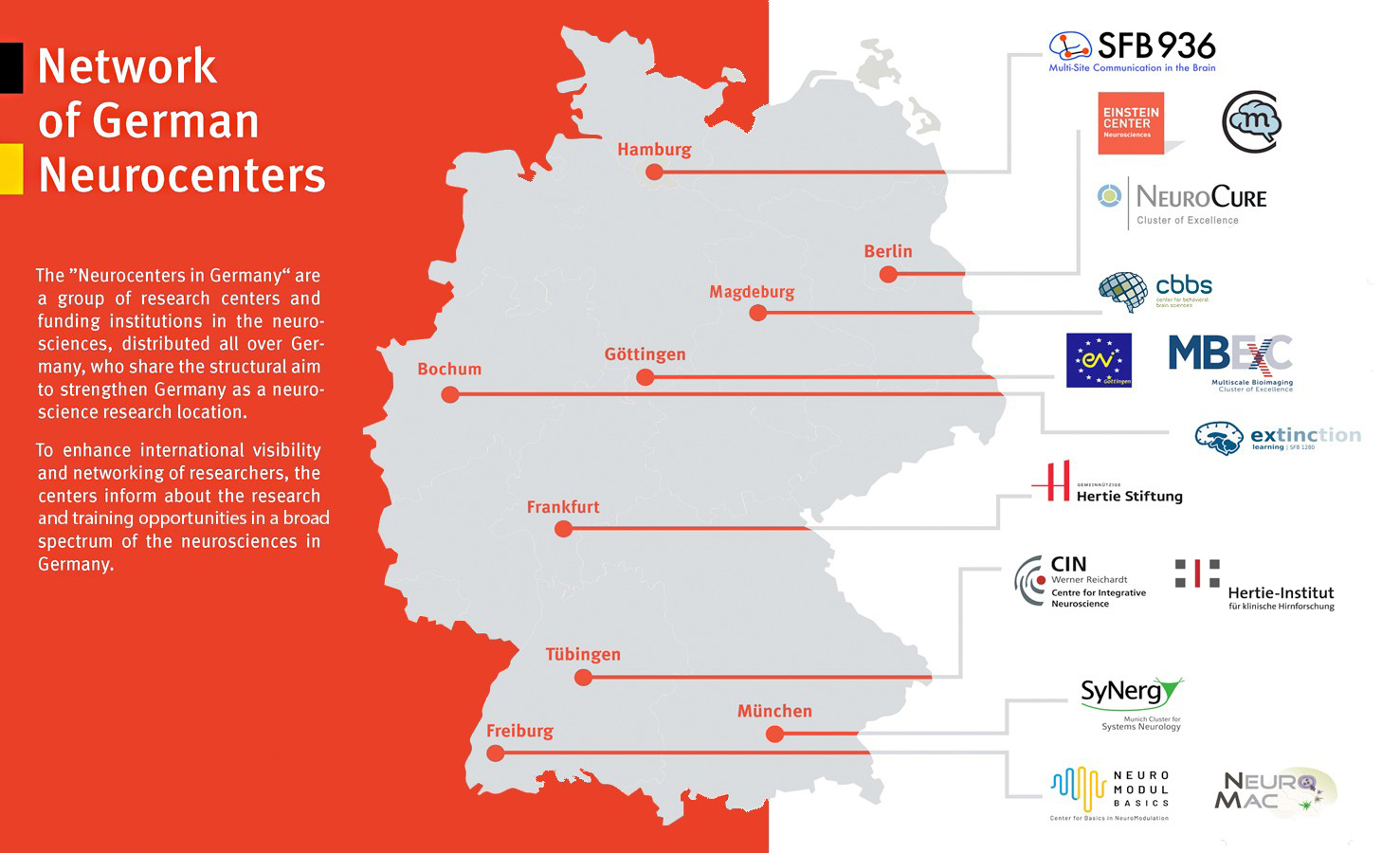 SFB1315 and the Network of German Neurocenters
2023-2024 | In person @ SfN
Visit Neuroscience Centers in Germany stand at events in 2023:
IBRO World Congress. 9-13 September in Grenada, Spain
– IBRO, ibro.org
---
2022-2023 | In person @ SfN
With the SFB1315 renewal for a second funding round, the SFB1315 will be marketed under the umbrella of "Research in Germany" with other German neuroscience networks at the FENS and SfN booths for "Neuroscience in Germany" . We are thankful that our membership promotes the SFB1315 internationally.
The (11.2022) poster for the Meet-the-Scientist event at SfN in San Diego is here >>
---
2021-2022 | Online @ SfN
8.-11. Nov 2021, with the aim to market the SFB1315 internationally, the SFB1315 joined German Neurocenters upon the invitation of Dr. Tobias Niemann, Managing Director of the Munich Cluster for Systems Neurology (SyNergy).  Note: FENS (FENS Forum 2022 in Paris, July 9-13) and at SfN (San Diego, CA, November 12-16) in 2022!
The (06.2022) poster for the Network of German Neurocenters is here >>
——————
Here is the DFG's report on neuroscience's participation at SfN in 2019 >>